. media culture
neural
Neural 43, Networked Tangibility
The new Neural issue is hot from the press.
Subscribe now
!. You can also subscribe to the magazine
Digital Edition
accessing all issues since #29. Or you can buy the magazine from the
closest of the almost 200 stores
stocking it. A
back issues pack
is available.
Issue #43, Autumn 2012
ISSN: 2037-108X
Centerfold:
'The Algae Opera', by Louise Ashcroft.

interviews
. Evan Roth
. Annie Abrahams
. Helen Varley Jamieson
. Invisible Playground Team
. Peter Traub
. Niels Post
. Rui Guerra

articles
. Bits that matter
. Sound and physical effect of networked transmission

reports
. Sound Art - ZKM, Karlsruhe
. Werkeleitz festival, Halle

news
CorruptArt in Prague, Oh Bright Coins, PirateBox DIY, Little Bird, Pixelhead, Compro Auri, Noisolation, Microsonic Landscape, I Love the Internet & the Internet Loves Me, Voice Array, Street Ghosts, I wish I said hello, Plinko poetry, Optical De-dramatization Engine (O.D.E.), Inside Out

books/dvds
Shoshana Amielle Magnet / When Biometrics Fail
Geert Lovink / Networks Without a Cause
edited by Michael Mandiberg / The Social Media Reader
Carolyn Guertin / Digital Prohibition
Marcus Wohlsen / Biopunk
edited by Caleb Kelly / Sound
edited by Brandon LaBelle, Claudia Martinho / Site of Sound
Eduardo Navas / Remix Theory: The Aesthetics of Sampling
Anaïs Prosaic / Eliane Radigue: L'écoute virtuose
People Like Us & Ergo Phizmiz / The Keystone Cut Ups
Peter Cusack / Sounds From Dangerous Places
Charlie Gere / Community without Community in Digital Culture
Madeline Schwartzman / See Yourself Sensing
edited by Ryszard W. Kluszczynski / Towards the Third Culture
edited by Sarah Cook, Sara Diamond / Euphoria & Dystopia
Alexander R. Galloway / The Interface Effect

cd reviews:
Terre Thaemlitz, Francisco Meirino & Michael Esposito, Økapi & Aldo Kapi Orchestra, Simon Scott, Yann Novak & Robert Crouch, Florian Wittenburg, Philippe Petit, Frank Bretschneider, v4w.enko and sanmi, Rodolphe Alexis, Yannick Dauby, Thomas Köner, F.C. Judd, Stephen Cornford, VNDL, Andrea Belfi, Størm, Maurizio Bianchi, Richard Garet, Isnaj Dui
email this
|
+ facebook
|
+ twitter
|
TrackBacks (0)
« Charlie Gere - Community Without Community In Digital Culture | Main | Microsonic Landspaces - Song As 3D Sculptures »
. Sponsor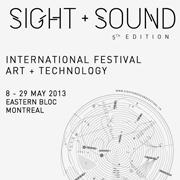 <!a href="http://www.cronicaelectronica.org/" target="_new"><!img alt="cronica_banner_2013.gif" src="http://neural.postdigitalprint.org/images11/cronica_banner_2013.gif" width="180" height="180" /><!/a> <!a href="http://neural.postdigitalprint.org/neural_gift.phtml" target="_new"> <!img alt="neural_gift_4.gif" src="http://neural.postdigitalprint.org/images4/neural_gift_4.gif" width="180" height="180" /><!/a>
. legal
Neural, registered in the Bari Court 3728/2009

This weblog is licensed under a

Creative Commons License
.
. ENGLISH
. ITALIANO
. CONTACT FORM
. FEED RSS NEWS

. printed magazine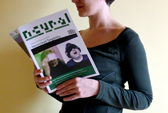 Subscribe 1 year / 3 issues + extra: only 34.90 Euro (EU)
Current Issue
|
Back Issues
|
Stores